Ultrasonic Sealing Machine
Ultrasonic continuous sealers provide a big benefit over conventional stitching methods. The system can perform two manufacturing processes in one flow i.e (Cut & Seal), there is no wearing due to steel sonotrode and prevents the material from fraying.
The Ultrasonic Sealing System is designed with a motor, roller, electronic control & working table for sealing of Fabrics, Plastic Films, Laminated paper, Non-Woven Fabrics, Filters, etc. It is a versatile Machine and the location of the horn and anvils enable flexibility and tight turns in sealing, This also provides an unobstructed view of the fabric in the processing area.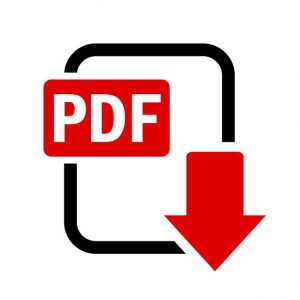 | | |
| --- | --- |
| Ultrasonic Generator | SG-40-36-1000W/ SG -22-1000W |
| Ultrasonic Converter | 36KHz/SE 40/33 , 20KHz/SE 50/44 |
| Horn | Titanium |
| Working GSM | 50-140/ Upto 300 |
| M S Roller anvil for Stitching | Yes, 60 mm Dia |
| Booster with ring | Yes (Titanium) |
| Foot Switch | 10 Amp/ 250 V |
| Bottom Legs | M12 x 80 mm length |
| Weld area (Width in mm) | 30 mm x 10 mm (max) |
| | |
| --- | --- |
| Ultrasonic Generator | UHG-35-1000W |
| Ultrasonic Converter | 35 KHz/SE 3512 |
| Horn | Titanium |
| Working GSM | Upto 200 |
| Rotary motor for Sealing head | Yes |
| PLC + HMI (for system controls) | Siemens made |
| Foot Paddle | 2 Nos |
| Bottom Legs | M12 x 80 mm length |
| Weld area (Dia in mm) | 6 mm (max) |
| Proportional valve | Festo made |
Protective garments
Disposable hospital gowns
Shoe Covers
Face Masks
Infants' nursery garments
Filters
Bags
Curtains
Sails and web splicing
Sealed edges and seams with no stitch holes prevent penetration of chemicals
liquids
Bloodborne pathogens , or particulates
Filter bags
Health care articles
Medical mattresses and pillows
Needle felts
Operations sheets
Foils
Bullet proof vests
Blinds and awnings
Pleated filter
Shower curtains
Spacer fabrics
Seat covers
MBR-modules
Outdoor garment
Medical garment & drapes
Sport garments
Vehicle interior and insulation item
Protective cat covers
Sunshades and many more