Ultrasonic Table Top Cleaners
Ultrasonics, i.e. high frequency vibrations, generate agitation in liquid resulting into 'Cavitation', which is rapid formation and collapse of minute bubbles in liquid. Implosion of bubbles with high pressure on exposed surface of component dislodges and removes contamination like dirt, dust, oil, grease, chips, wax, lapping paste, carbon etc.
Very high degree of cleaning can be achieved in multi-chamber/multi-operation cleaning system with proper orientation of components, filtration of cleaning liquid, rinsing of components and drying with air and/or vacuum.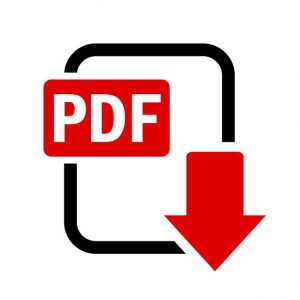 TYPE
 
TPC-15H 
TPC-25H 
TPC-40H 
TPC-120H 
TPC-280H 
Mains Voltage 
V
230
230
230
230
230
Current Consumption incl. heater

A

max
0.8
1.0
1.2
5.0
8.0
Ultrasonic output eff/peak

W

max
75/150
75/150
150/300
300/600
600/1200
Operating Frequency
Khz
30/40
30/40
30/40
30/40
30/40
Digital adjustable thermostats 

20°-80°C

Yes
Yes
Yes
Yes
Yes
Digital timer
1s-99min
Yes
Yes
Yes
Yes
Yes
Heating power
W 
120
150
150
800
1200
Tank capacity
L 
1.5
2.5
4
12
28
Int. Dimension LxWxD
MM
150*135*100 
235*135*100
235*135*100
300*235*200
505*300*200
Ext. Dimension LxWxD
MM
180*165*220
265*165*220
265*165*262
330*270*325
535*330*370
Outlet valve
NO 
NO 
NO 
NO 
NO 
Weight
Kg
3.0
3.5
4.5
9.0
18.0
Item code
900 975 010
900 976 010
900 978 010
900 979 010
900 981 010
Latest Technology
IGBT Based Machine
Very Simple Operation
Generously Dimensioned Heating System For Rapid Heating Of The Liquid, Thermostatically Continuously Variable Between 20 And 80°C
Complete Unit Made Of Stainless Steel, Easy Maintenance And Drip-Proof
Timer Operation 1-99 Min And Continuous Operation
Remaining Cleaning Time Is Optically Displayed
Ultrasonic Frequency 30 KHz
Tank Contents 1.5 – 28 Ltr
Digital Control Of Time And Temperature
Longer Tank Life
Low Noise Level
Suitable For Continuous Operation
Rugged And Easy To Clean Stainless Steel Housing
Fully Transistorized Generator
Automatic Frequency Tuning For Maximum Output
Maintenance-Free
Filters
Probes
Syringes
Antiques
Watches
White goods
Castings
Textiles
Templates
Electronics
Hearing Aids
Packaging
Pacemakers
Micropipettes
Microturbines
Milling Cutters
Drills Armatures
Camera Closures
Balloon or Flasks
Integrated Circuits
Test Glasses or Tubes
Micro Pneumatic Parts
Printed Circuits Relays
Dental Instrumentations
Lens and Glass Frames
Polished Precious Metals
Radioactive contaminated parts
Electronic Parts Semiconductors
Gear (Ball-Bearing)
Pens
Blood Pumps
Timers
Crystals
Valves
Ocular Gravures
Spray Jets
Electrodes
Drawing dies
Heavy Engineering Parts
Automotive Parts and many more