Ultrasonic Textile & Packaging
We Cut & Seal With Precision
Ultrasonic energy has found extensive use in cutting of textiles, woven sacks/plastic etc and their downstream processing. Many of these uses are based on the ability to use ultrasonic energy to induce heat and pressure by vibratory action. The use of ultrasonic sealing machine & cutting machine makes manufacturing of non-wovens and wovens, economical and process-safe and our customers from the medical, packaging, fabrics and engineering industry value it tremendously.
With our ultrasonic sealing machine & cutting machine, we are able to separate precisely and expeditiously, and weld edges in a refined and reliable way. The principal advantage of the ultrasonic seal and cut method is that the edge of the textile material, while being cut simultaneously, is sealed by the dissipation of ultrasonic energy, thereby preventing the presence of a frayed edge or the unraveling of threads, no discoloration of fabric and very strong, uniform, smooth, clean and long lasting edges without over thickness with low energy consumption.
Roop Ultrasonix Ltd. manufacture a superior range of ultrasonic sealing machine and ultrasonic cutting systems that offer effective sealing with optimal functionality. These products are recognized for their efficient operation and reliability.
The ultrasonic sealing machine system is designed with AC induction motor, roller, electronic control & working table and is being developed for sealing of Fabrics, Plastic Films, Laminated paper, Non-Woven Fabrics, Filters, etc. It is a versatile machine being offered in range of frequency and power. Typical applications for the systems include protective garments, disposable hospital gowns, shoe covers, face masks, infants nursery garments, filters, bags, curtains, sails and web splicing. Sealed edges and seams with no stitch holes prevent penetration of chemicals, liquids, bloodbourne, pathogens or particulate thus providing a benefit over conventional stitching methods.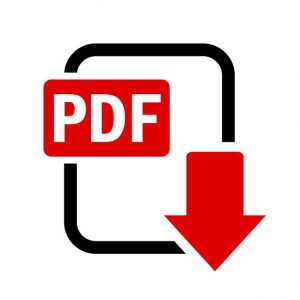 Acrylic - Filters, awnings, blankets, garment, etc.
Nylon - Carpets, hook and loop material, seat belts, etc.
Polyster - Conveyor belts, filters, garments, laminates, etc.
Polyethylene - Laminates, resalable bags, etc.
Polypropylene - Bags, carpet backing, snack food packaging, disposable garments, etc.
PVC- Films, shrink packaging, tarpaulins, etc.
Urethane - Rainwear, coated materials, etc.
Prevents fraying
It eliminates the emission of toxic fumes
Eliminates the heating of machine
Reduced production time
Reduction in energy consumption
Removal of selvage
Cutting & Welding at the same time of textile and technical textile