Ultrasonic Thickness Gauge
Ultrasonic Thickness measurement is non destructive method of measurement and particularly, suitable for components having access only from one side, where conventional gauge cannot be used.
It is especially useful in measurement of thickness of pipes, pressure vessels. We have automated systems for online thickness measurement in pipes or plates and for applications like corrosion monitoring, bond testing, lamination detection, material characterization. The testing is fast, reliable and with high accuracy. Four different models of Ultrasonic Thickness Gauge are offered to suit different areas of application.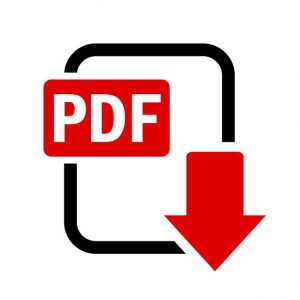 Light weight, easy to use.
Thickness measurement possible for one side access components.
On line thickness monitoring, with suitable fixtures.
Microprocessor controlled with facility to store calibration and measured data.
Additional features available in Model UX 4511 Metric/English Units.
Auto memory (with time selectable from 1 to 10 sec.)
Color mapping (with suitable software). This is suitable for large parts particularly plates where readings are taken at various points on grid, which are represented with different colors to get quick idea about thickness variation.
Material: Metals, Plastic, Glass with suitable Probes.
Range: 0.65mm - 600mm Pulse Echo Mode & 3.0mm - 100mm Echo Echo Mode.
Velocity Range: 100 m/s - 19999 m/s.
Units: Metric/Imperial Selectable.
Resolution: 0.1, 0.01 & 0.001 mm.
Probes: Dual Crystal 2 Probes. 1) N077MHz micro diameter Normal probe (PE). & 2) P5EE 5MHz narrow pulse probe (PE + EE).
Accuracy: +/- 0.04mm (<10mm), +/- 0.4% mm(>10mm).
Display: Colorful 320 x 240 TFT LCD display with Adjustable Backlight.
Memory: 100 Groups ( Up to 100 values in each group).
Measurement Speed: 1) 7 times per second for single point measurement. & 2) 16 times per second for scan measurement.
Thickness Meas: Single Point, Min/Max, Differential Measurement.
Power Saving: Auto Screen Standby, Auto Sleep, Auto Shutdown.
Software: Data Pro Software for PC (Print, Save, Report Generation, Lead to PC, Data Analyze)
Dimensions: 120mm x 67mm x 31mm.
Weight: Main Unit 317 g & Total Unit: 1.5 Kg.
Thickness measurement in tubes
Plates and corrosion monitoring in pipes
Plates and corrosion monitoring in vessels
Online thickness measurement in pipes
Online thickness measurement in plates