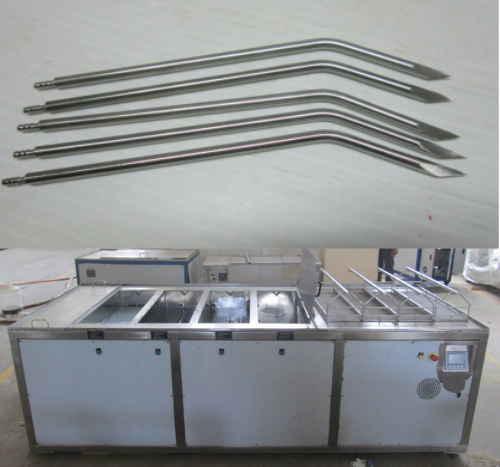 The Task

We had to design an Ultrasonic Cleaning system for the cleaning of medical sharp needles which were contaminated with the dried buffing paste within a minimal budget.
The Solution
Our ultrasonic multi-chamber cleaning system is well known for its high level of cleanliness and for cleaning the parts of any solid or liquid contamination.
We developed the 4-chambered ultrasonic cleaning system as per the requirement. This machine was equipped with highly efficient tube resonators in stages 1,2 which contributed to high-quality cleaning.
The System was not with any automation.
The Advantages
1. High cleaning quality
2. A system with S.S. Structure and covers
3. Compact system
4. High Efficient Tube Resonator in stages 1, 2