The Task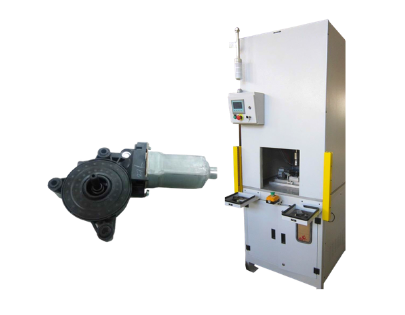 To design an ultrasonic plastic welding machine to weld top cover of the gear housing.
The gear housing is the casing that protects the mechanical components of a gear box from the outside world. So this casing should be welded properly to attain high strength.
The Solution
In this case, the customer was previously using German machine and wanted us to make a machine with the same standards. The challenge was successfully completed by designing an ultrasonic plastic welding machine with all safely features & sensors as per customer's Pokayoke standards.
The Advantages
Mistake proofing- Safety sensors & canopy provided
Short Cycle time
Controllable process
High energy efficiency
Aesthetic & proper welding joints