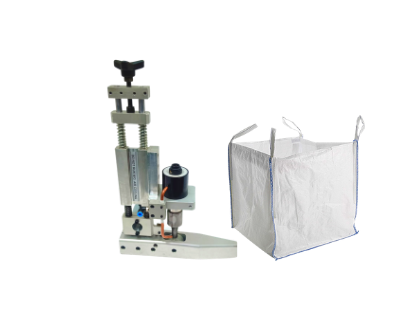 The Task
We had to design an Ultrasonic Cut & Seal System that can be attached on the Circular looms for centre or side slitting of the PP/HDPE woven fabric having GSM range of 80-270 GSM.
The Solution
Initially, the client used heat cutters fro cutting and sealing, which leads to formation of blackish Burr and morever, the removal of Burr leads to fraying of tapes. While manufacturing FIBC/Jumbo Bags Burrs are not acceptable. These bags were supplied to Food, Chemical and Pharmaceutical Industries.
In order to solve the above problem we provided six number of Ultrasonic Sealing & Cutting systems of 1000w/36KHz that was attached at the centre or on the two sides depending on the requirement.
Advantages
Ceramic Blades used for Sealing and Cutting
Prevents the fraying of tapes
No Burr formation
Reduced rejection rate